Hometown Games Advisor
1-888-333-5515
Click here for HOMETOWN GAMES HANDOUT in PDF Format
HOMETOWN GAMES

IN YOUR AREA
Toronto




Saturday November 28, 2015 - K of C Hometown Games Bowling Tournament
(both 5 and 10 pin)

Location: Bowlerama, 5429 Dundas Street West in Etobicoke
Time - 1:00 pm

Sponsorship Forms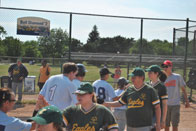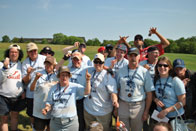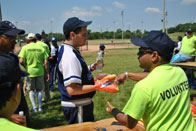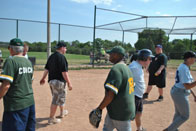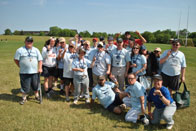 Saturday July 4, 2015 - K of C Hometown Games Baseball Tournament

Location: - K of C Hometown Games Baseball Tournament

Location: Centennial Park in Etobicoke
Time: 8:00 am to 4:00 pm

Pictures of the 2010 K of C Hometown Games Baseball Tournament
held at Coronation Park in Toronto
on Saturday July 10, 2010

Softball Rules for Special Olympics Ontario

________________________________________________________

Perth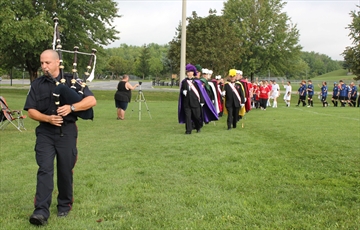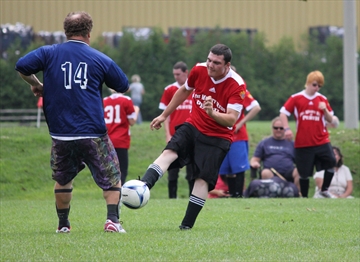 Saturday August 8, 2015 - K of C Hometown Games Soccer Tournament

Location: Conlon Farm Recreation Complex
Time: 8:00 am to 5:00 pm

The tournament attracted 6 teams from Ottawa, Kingston, Arnprior, Kanata and Perth
(Perth Kickers) and more than 600 volunteer hours were used to make the tournament possible.

The day begins at Conlon Farm at 8 a.m. and opening ceremonies at 8:30 a.m
with special guests, the Knights of Columbus Honour Guard.
The day was made possible by the collaborative efforts of the Knights of Columbus,
the Town of Perth and Perth United Soccer as the day provided fun and comaraderie for
the Special Olympics athletes aged 8 to 65.

"All participants paraded around the soccer field carrying their flag or
team banner... it's something to see and they all had a great time doing it."
A barbecue lunch of hotdogs and burgers was served, and was free for all participants
and their parents or caregivers. Oranges and water was also provided for participants.
"Everyone was welcome to come and watch the action," says Loftus.
"It's free for all - even the participants and parents/caregivers.."
Money was raised for this tournament by draws for prizes which the
Knights of Columbus hold during the July 1 celebrations in town.
Pat Loftus says he didn't realize how much work went into the tournament
but adds that he doesn't regret a single moment - or the approximately
$3,000 that goes towards hosting such an event.

FOR MORE INFORMATION <CLICK HERE>

_______________________________________________________________

GET INVOLVED TODAY

We are always looking for new vibrant volunteers throughout Special
Olympics Ontario. Various coaching and volunteer positions are available
in local communities. For more information or to help locate volunteer
positions in your community, please contact your local District Developer.

For further Information please contact:
Special Olympics Ontario
Hometown Games Advisor
165 Overlea Boulevard, Suite 200
Toronto, Ontario M4H 1P1
Toll Free: 1-888-333-5515

_______________________________________________________________


Website address:
www.specialolympicsontario.com