Model of a Successful
Flag Relay Program
The Special Olympics Ontario
Provincial Floor Hockey Championships,
which was held in Sudbury from
June 9-11, 2011, was an example of an
event which successfully incorporated the
various aspects of the Flag Relay program.


Fundraising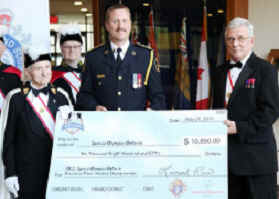 The Councils in the Sudbury area raised close to
$11,000 for the Games and a cheque presentation
was made to the Chief of Police at a press conference.


Partnerships


Partnerships were made with the local Government, Police
and various community organizations.



Media

There was Media coverage of the Knights
involvement in the Games (online, TV, radio and print)
Examples of the coverage and pictures given to the Knights' involvement
in these Games can be found at the following links:
http://www.gsps.ca/en/yourpolice/flagrelay.asp
http://kofcflagrelay.com/sudbury/flagrelay.htm
http://www.specialolympicsontario.com/default.asp?contentID=130
http://www.northernlife.ca/news/sports/2011/05/specialolympics280511.aspx


Volunteerism

The Knights of Columbus were responsible
for the following areas:

The Healthy Athlete Program.
The Knights of Columbus Floor Hockey Competition (Demonstration Event).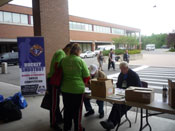 Provided a 4th Degree Honour Guard for the Opening Ceremonies.
Presented the Special Olympics flag during the Opening Ceremonies.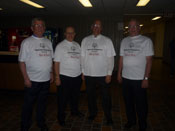 Flag Raising Events
To create a public awareness within the community and to show our support
for Special Olympics, the Knights of Columbus, through our Flag Relay program,
organized a number of flag raising events, some at City Hall, the local Police Station,
and at the local schools. These flag raising events were held leading up to the Games,
in the communities where a team will be competing at the Floor Hockey Championships.
Sudbury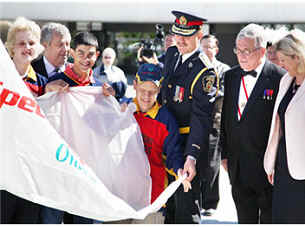 Thunder Bay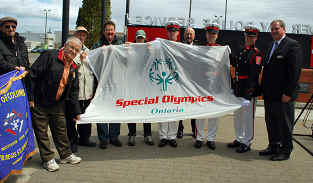 Mississauga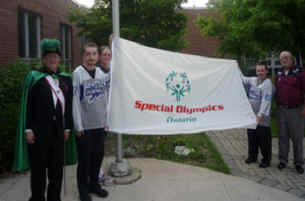 Adopt An Athlete

Councils, Assemblies and Circles from across the province Adopted a number
of Special Olympics athletes to assist them in covering the cost they incurred
in attending these Games, such as transportation, accommodations and meals.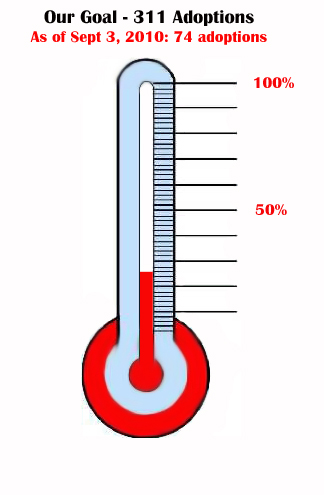 ADOPT AN ATHLETE AND MAKE A PROFOUND
DIFFERENCE IN SOMEONE'S LIFE